Solemn isn't the first adjective that comes to mind when one thinks of Solange Knowles but that's exactly what her name means.
She's been popping up all over the internet because she emits this aura of cool.
Yeah I said
aura of cool
, and what?!
-Random fun fact of the day
-
Did you know that there is a Saint by the name of Solange?
Check out the full story
here
. Quite a juicy story.
Wonder if Tina Knowles knows about this..
I digress.
I absolutely
love
Solange. Her eccentric, fun style is so appealing to me.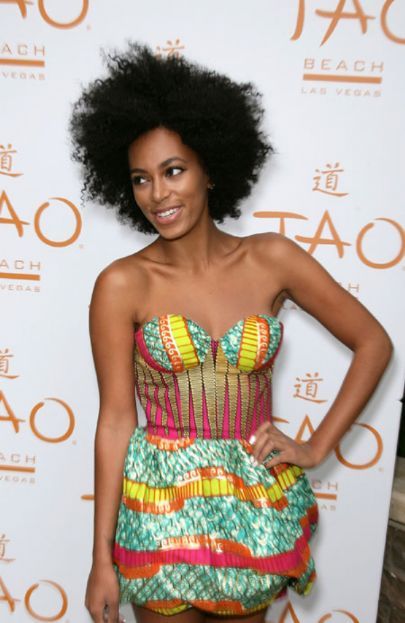 I also have some stuff in common with her.
I have an older sister whose style is different from mine.
Both talented
Both natural haired chicas
Both love music.
She's a DJ, I've always wanted to be a DJ lol.
I don't have a kid (Thank God) but more power to her for raising an adorable son.
I feel if I were older, she & i could be friends
but for now, we're friends in my head.
this is such a me pic.
#pow
love this!